By Chiqui Raveloski
Nursing is an emotionally charged profession. It requires a great deal of self discipline and self control to remain focused to the tasks and challenges that waits. With this in mind, values and beliefs are always at stake especially when emotions are at a high. This can drain and exhaust anyone and adaptation is a must. Nursing is like parenthood. It is complicated yet rewarding. A day does not go by without learning, loving, and nearly losing one's mind.
A nurse's day begins with a challenge once entering the work area. A full load of patient census is in the picture. This can include caring for an elderly adult with a diagnosis of altered mental status. Similarly, parents face the challenges of parenthood upon the arrival of a new baby girl or boy in the family. Both nurse and parents readily feel the sense of responsibility and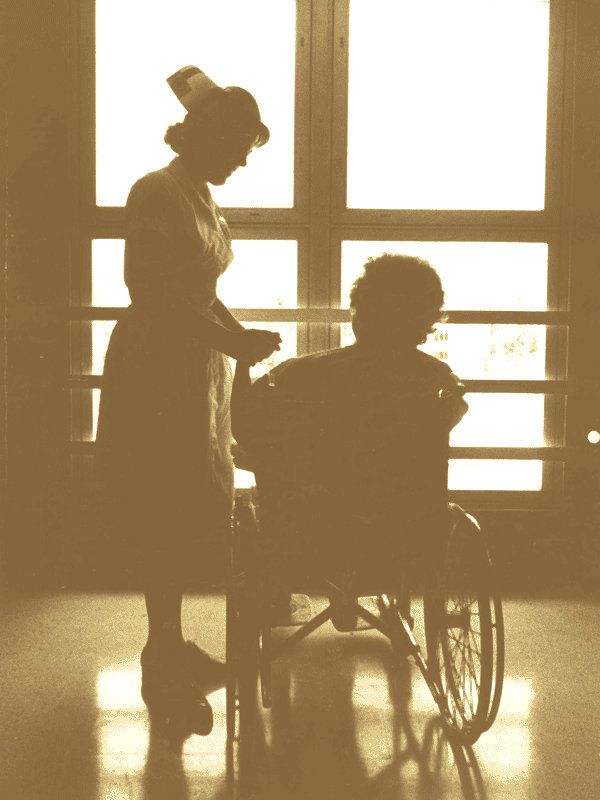 As the day progresses, the nurse use care plans and trust instincts, as a guide on how to care for all the patients. The nurse constantly tries to re orient the older adult of the situation while cleaning up the wet briefs.

Parents on the other hand, complies by the "newest" parenting book in the market, advice from friends , and "gut" feeling on how to raise their new bundle of joy. They do this while changing diapers every two hours.
The nurse continuously prioritizes the care of patients exhibiting her flexibility, competence, and courage. Each patient's needs are met in between phone calls from physicians, critical lab values,

hanging blood transfusions, initiating antibiotics, and responding to patients' change in condition. Comparatively, parents exhibit their talent in juggling as they maneuver through their busy schedules. A day off from work starts with a sick visit to the pediatrician, get home at a certain time so the plumber can get in the house to fix a busted pipe in the laundry room, cook dinner, and clean the house while holding and hugging the sick child.
Nurses use the Nursing Process as they think critically through different situations. While doing so, personal values and beliefs guides nurses in their decision making. Yet, there is no amount of training that can influence one's values and beliefs. Values are learned and chosen by individuals as they journey though life. "Ang kalooban at konsiyensiya ng nurse ay malinis". And nurses find strength knowing that their inner self and conscience remains clean.
Personal and professional values can only be enhanced and shared in the course of the nursing profession. While nurses endure their emotionally charged profession, personal and professional values are simultaneously intertwined to achieve the desired goals.
Each experience a nurse comes across is unique in its own way, no matter how small it may be. These experiences only reveal a nurse's strengths as well as their weaknesses . These revelations can simply teach nurses how to be accountable and responsible for their own actions towards self, others and institution.
As for the parents, putting their child in bed and saying their "goodnight" and "Mahal kita", I love you, brings warmth and joy in their hearts. The nurse on the other hand, ends the shift with the not so new patient saying, "thank you for everything you have done for me" , brings contentment and pride in the chosen profession.